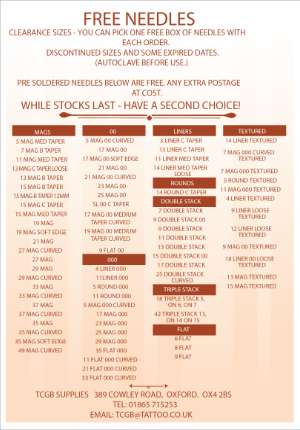 We have had a stock take and a clear-out to make some more space on the shelves.
Many of these were bought in as specials, so some unusual sizes and combinations.
Please pass this on to any tattooists you think may be interested in trying something different.
You can have one free box per order
These are discontinued sizes and configuration
Any extra postage at cost.
For a complete list click Here
TCGB Supplies
389 Cowley Road
Oxford
OX4 2B
01865 715253
TEL: 01865 715253
EMAIL: tcgb@tattoo.co.uk